"Carry each other's burdens, and in this way you will fulfill the law of Christ." Galatians 6:2
On May 20, 2022, an EF-3 tornado ripped through the town of Gaylord, MI, tearing apart businesses and homes for many. Every year, BTF works in conjunction with local partners to make Big Ticket Festival happen. Because so many of our local festival partners were affected by the tornado, Big Ticket, along with the entire community, felt its impact.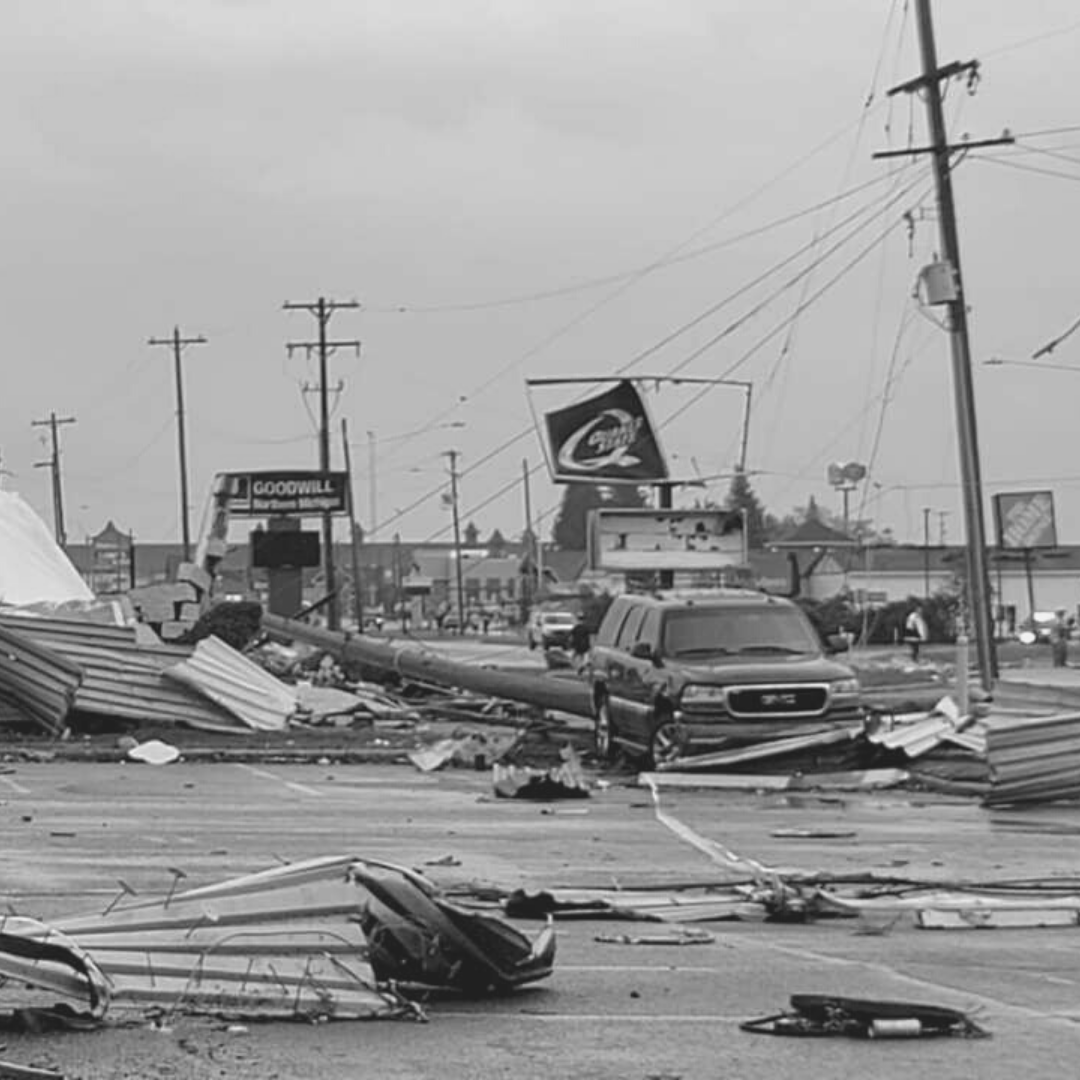 When fans come to Big Ticket, they don't just come for the music… they shop at local businesses, eat at local restaurants, and explore all the beauty that Gaylord, Michigan has to offer. That's why we feel Big Ticket's ministry is so much more than a local festival… It is an outlet to give back to a community that needs it most.
We are asking YOU to partner with us for BTF 2022. Not just for the festival but for our community.
When you donate to BTF 2022, a percentage of every donation goes directly to those rebuilding and recovering from the tornado in Gaylord. We are forever grateful for all the love you've shown our hometown. Above all, please continue to join us in prayer for the town of Gaylord and all impacted communities.
#GaylordStrong #PrayForGaylord
**Please note: Taking part in the BTF Caring for Our Community Campaign does not provide admission to the festival. To purchase admission tickets to Big Ticket Festival 2022, please visit the ticket link on our home page