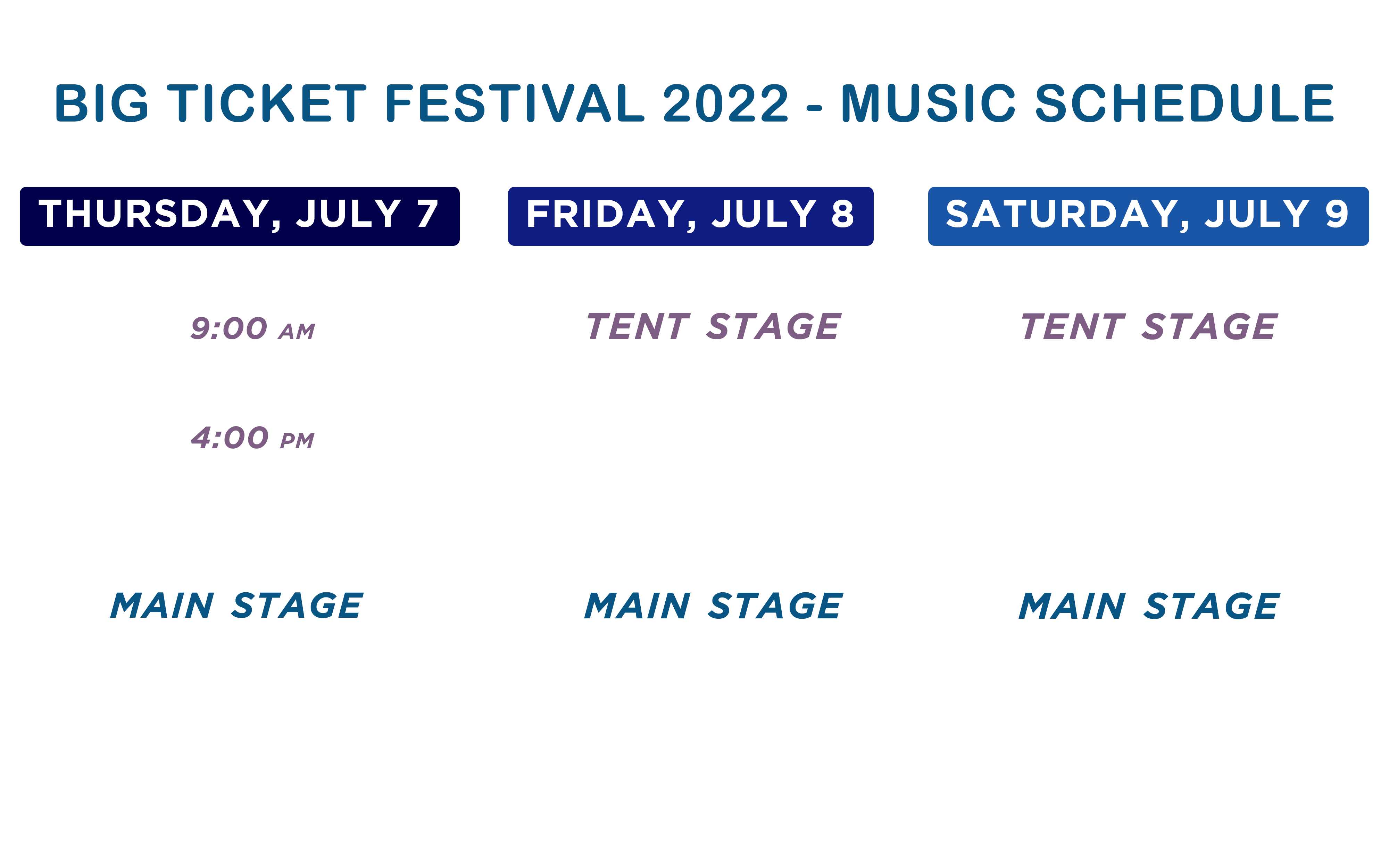 PLUS more activities for the whole family including speakers, Kidz Zone, games and activities with our radio partners, trivia, a lego pit, and MORE. Activity schedule coming soon.
**Please note that all times and artists listed on this schedule are subject to change. If a circumstance inhibits an artist or band's ability to perform at the scheduled time, it is beyond Big Ticket Festival's control. In case of a schedule change, Big Ticket Festival's refund policy stands, in that, Big Ticket only allows for refunds or rollovers if there is an unexpected date change or cancellation of the festival. Tickets to Big Ticket Festival are admission to the festival grounds and do not necessarily guarantee attendees to see a specific artist.
Keep checking back with this page for the most up-to-date schedule.